Elegance Never Goes Out Of Style
Designing an elegant, sophisticated and versatile electric bike has always been the ultimate goal of Himiway. The low-step design provides convenience and exceptional comfort while retaining all the excellent performance featured in Cruiser. The 26 inches fat tires offer decent skid resistance and anti-vibration ability. Ride with convenience; Ride with elegance; Ride with us!
750W Brushless Gear Hub Motor
With 750W and 80Nm of torque at your disposal, the high-speed brushless gear hub motor can help you conquer the most rugged terrains easily.
Experience Your All Terrain Fat Tire Electric Bike
The best all terrain ebike, from forests to sandy beaches and dense snow.
Updated 6061 Aluminum Frame & Fully Integrated Battery Design
Himiway uses high-quality 6061 aluminum for the frame to give the bike unparalleled durability. Its reserved fork accommodates wider tires which allows you to upgrade to 4.8-inch tires. The integrated design gives you protection from inclement weather, eliminating up to 98% of common mechanical failures.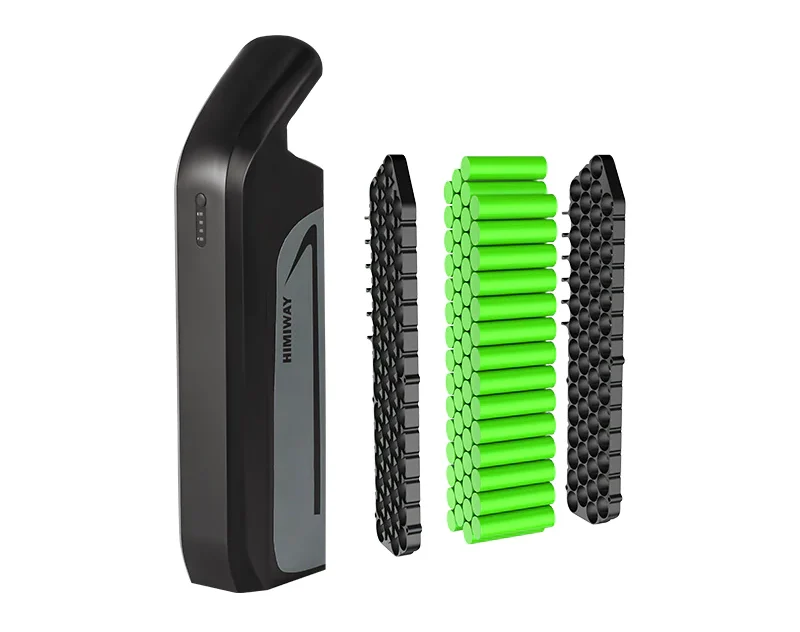 48V 20AH Samsung/LG Lithium-ion Battery
Himiway Zebra combines the new Samsung/LG battery technology with a 5000mAh single cell capacity in a smaller size but larger diversity. Compared with 3500mAh cells made of nickel, cobalt and manganese, this 960Wh battery efficiently improves the range, stability and safety of Himiway bikes. A single charge can last up to 60 miles on pure electric power and over 80+ miles with pedal-assist. The battery will maintain 80% capacity after 1000 charges.
750 Wh
Total Battery Capacity
Backlight display provides the information of speed, mileage, power, etc.
A fuel gauge for your electrons.
Calculate how many miles you have ridden
Pedal assistance power adjustment.
Can be set to current speed, max speed, or average speed.
It can charge your dying cell phone.
Displays motor power output in real-time.