All Rounder Covers All Needs
Himiway Big Dog, with its powerful 750W gear motor and specialized inner ring, is considered a premium version of the Escape.
The extra diverse, large and full rear rack can carry cargo of all shapes and sizes, easily helping you solve the trouble of going out with heavy equipment.

Big Dog's brushless gear hub motor can help you conquer any obstacle in your chosen terrain. Compared with Escape, an upgraded battery is worth mentioning, which combined with Samsung and LG Lithium-ion Battery can last 7 hours for one full charge.
It should be the perfect choice when you plan for long-distance travel.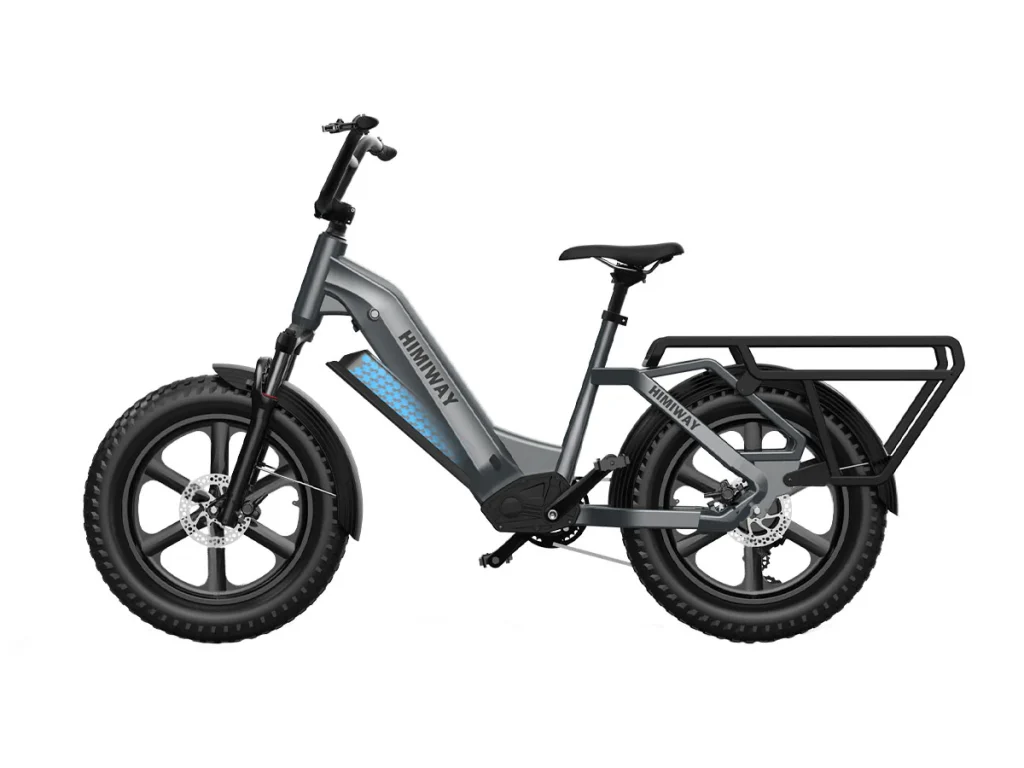 Extra Diverse, Large, Multifunctional Rear Racks & Fully Integrated Battery Design
The sturdy, multifunctional rear rack carries cargo of all shapes and sizes. The integrated battery design helps maintain capacity and can reduce mechanical failures in even the most extreme weather conditions by up to 95%. Attention: Extra Rear Racks are not included in the box
48V 20AH Samsung/LG Lithium-ion Battery
Use the latest updated inner ring specialized in high temperature resistance and better heat dissipation, which can reduce the motor magnets' attenuation speed to guarantee a longer life expectancy. The 750W brushless gear hub motor can help you conquer even the most rugged terrain easily.
48V 20AH Samsung/LG Lithium-ion Battery
Himiway Zebra combines the new Samsung/LG battery technology with a 5000mAh single cell capacity in a smaller size but larger diversity. Compared with 3500mAh cells made of nickel, cobalt and manganese, this 960Wh battery efficiently improves the range, stability and safety of Himiway bikes. A single charge can last up to 60 miles on pure electric power and over 80+ miles with pedal-assist. The battery will maintain 80% capacity after 1000 charges.
5000mAh
Single Cell Capacity
960 Wh
Total Battery Capacity
7 hours
Time Until Fully Charge